"The View" co-hosts clashed over Vice President Kamala Harris' public speaking skills Tuesday, with one saying she needs to "immediately fix" her repetitive style and another defending it as a method learned as a lawyer.
Co-host Sara Haines sparked debate when she noted she has "a hard time listening to [Harris] do speeches, because she has this tendency, they call it the 'word salad.'"
She played a prepared series of clips showing Harris' widely criticized speaking style. 
"I don't know if she's going off script and ad-libbing or [improvising], and if that's the case, she needs to stay on script," Haines said. "If it's her speechwriter, they need to change the speechwriter, because when you're two years in, they need to protect her more."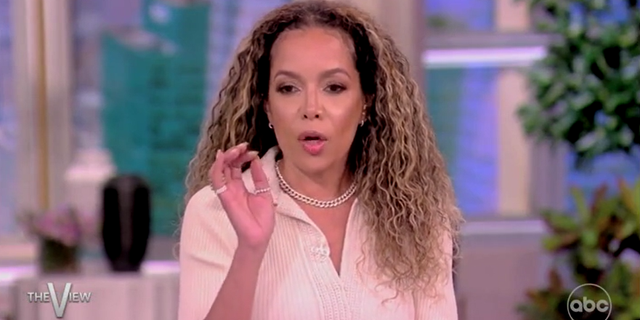 KAMALA HARRIS' LATEST WORD SALAD HONORS 'WOMEN WHO MADE HISTORY THROUGHOUT HISTORY' FOR WOMEN'S HISTORY MONTH
The clips featured Harris at public events speaking circuitously, such as repeating the phrase "the significance of the passage of time" multiple times or declaring, "During Women's History Month we celebrate and we honor the women who made history throughout history."
Co-host Joy Behar suggested that Harris was reading from a teleprompter, to which Haines responded, "If she's reading a prompter, they need to immediately fix that. You are the Vice President of the United States. The administration and the president are responsible for protecting her."
Sunny Hostin, who went to Notre Dame Law School, claimed that this is not a verbal tic so much as a legal speaking style.
"I would add that as a lawyer, you're generally told when you're speaking, that you speak in threes, because that's what people remember," she said. "So if you're going to talk about a car, you talk about the car, the red car, the fast red car."
'VIEW' HOST SUNNY HOSTIN BELITTLES GOP WHITE WOMEN VOTERS AS TOOLS OF THEIR HUSBANDS: 'THEY DO FALL IN LINE'
"But you don't use the definition of the word in the definition," Haines replied. 
The conversation began earlier in the episode when co-host Whoopi Goldberg noted that the Biden administration is trying to boost Harris' public image among voters.
Hostin claimed one of the reasons why Harris is being criticized is for her racial background rather than her competence. On the other hand, she argued that the White House's reason for boosting her is to consolidate the Black vote.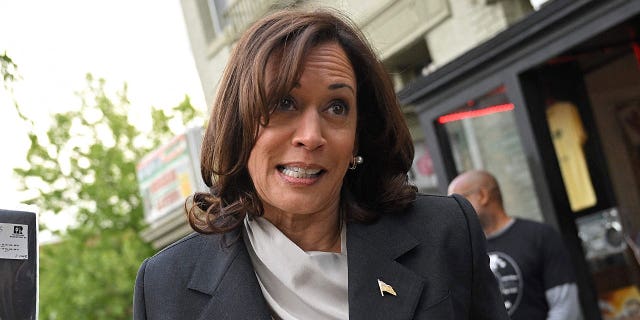 "They want to boost her, because no Democratic nominee can win the general election without the Black vote. I mean, that is just a fact," Hostin said. "When she became the vice presidential candidate, I have a picture of all the women from the Divine Nine strolling to vote because of her, and so I think she probably in many respects won that election for him, and so Black voters saved his campaign in 2020. They could also be why he loses it in 2024."