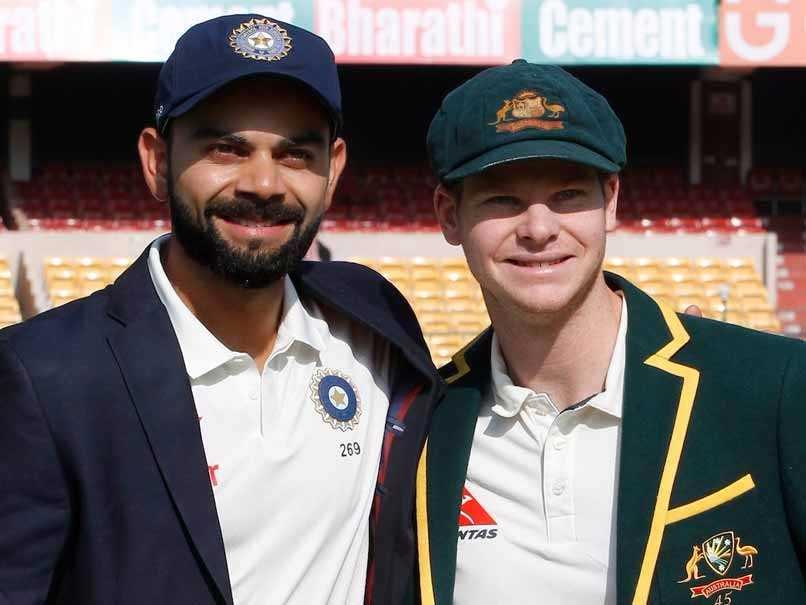 India's star batter Virat Kohli praised Australian batter Steve Smith, naming him the "best Test player" of this generation. Before the start of the World Test Championship (WTC) final against Australia, Virat Kohli featured in a video where he lauded Smith. "Steve Smith, according to me, is the best Test player of this generation. He has displayed that his adaptability is absolutely brilliant. You take any cricketer of this generation… in 85-90 Tests, he has an average of 60 which is quite unbelievable. The consistency and impact with which he scores runs, I haven't seen anyone else doing that in last 10 years. Definitely, Steve Smith, along with Marnus Labuschagne, are their main players in the batting order because they control their batting lineup," Virat told Star Sports.
"Smith has always done well against us and he has performed in England. You want to dismiss him as soon as possible because he can have a match-winning impact," Kohli added.
Virat Kohli, who roared back to form across all formats from late 2022 onwards has a total of 1979 runs in Tests with an average of 48.26 and a strike rate of 52.25 against Australia. Steve Smith has scored 1887 Test runs with an average of 65.06 and a strike rate of 52.79 against India.
Kohli has a total of eight Test hundreds and five fifties against Australia. Smith too has scored eight Test hundreds as well as five fifties against India.
Smith's highest Test score against India is 192 at Australia's largest cricket stadium, the Melbourne Cricket Ground, while Kohli's highest Test score against Australia is 186 in India's largest cricket stadium, the Narendra Modi Stadium.
The total runs scored by Kohli in ICC knockouts stands at 620 at an average of over 51 in 16 innings in 15 such matches. He has six fifties. On the other hand, Smith has scored a total of 322 runs in seven knockout innings at an average of 80.5, with a century and three fifties.
Australia ended at the top of the WTC table with 11 wins, three losses, and five draws in 19 matches whereas India ended in second position with 10 wins, five losses and three draws.
Virat has hit a total of six test centuries and five half-centuries in Australia. Smith has a total of three test centuries and a single half-century in India.
Kohli has scored a total of 1033 test runs with a 33.32 average and a strike rate of 51.59 with a total of two centuries and five half-centuries in England with 149 being his highest score.
In comparison, Smith scored a total of 1727 test runs with an average of 59.55 and a strike rate of 61.41 and has six centuries and seven half-centuries with 215 being his highest score in England.
India (Playing XI): Rohit Sharma(c), Shubman Gill, Cheteshwar Pujara, Virat Kohli, Ajinkya Rahane, Srikar Bharat(w), Ravindra Jadeja, Shardul Thakur, Umesh Yadav, Mohammed Shami, Mohammed Siraj.
Australia (Playing XI): David Warner, Usman Khawaja, Marnus Labuschagne, Steven Smith, Travis Head, Cameron Green, Alex Carey(w), Pat Cummins(c), Mitchell Starc, Nathan Lyon, Scott Boland.
(This story has not been edited by NDTV staff and is auto-generated from a syndicated feed.)
Topics mentioned in this article